Frequently Asked Questions

As students search for their "best fit" institution and plan for their trip abroad, questions frequently arise. Below are some questions that our students ask when they travel abroad. If you have questions that are not answered here, please feel free to send them in an e-mail to
exchange@olemiss.edu
, and we'll respond as quickly as possible.
WHEN AND HOW CAN I ENROLL IN THE COURSES I REQUESTED?
You will not be able to register for courses at the University of Mississippi until you are physically on campus. It is a state law that our exchange students must first participate in tuberculosis testing on campus before registering for classes. You will arrive on campus several days prior to the start of the semester to begin the tuberculosis testing as early as possible. Though we cannot guarantee that the courses you requested will have remaining seats, we will try our best to get you into courses suitable for your major and academic progress. After you have completed tuberculosis testing, you will meet with an academic advisor in your field of study who will help you navigate the course registration process. Find more information on our
Information About Academics
page.
WHAT IS A BED AND BATH PACK?
Prior to your arrival, you can order something called a Bed and Bath Pack. After you have been accepted, there will be a couple of questions in your Study Abroad Office application portal. One of these questions asks if you would like to purchase a Bed and Bath Pack. If you select yes, the Bed and Bath Pack will be available to you when you arrive on campus on Arrival Day. The cost is $40, and it will be charged to your Bursar Account. The Bed and Bath Pack comes in Twin XL and Full size
.
You will need to indicate which size you need. Residence Hall 3 has Twin XL size beds, Campus Walk and most off campus locations have Full sized beds. The Bed and Bath Pack is $40 and includes one sheet set, one throw blanket, one towel, one washcloth, one pillow, and one roll of toilet paper. See the example below.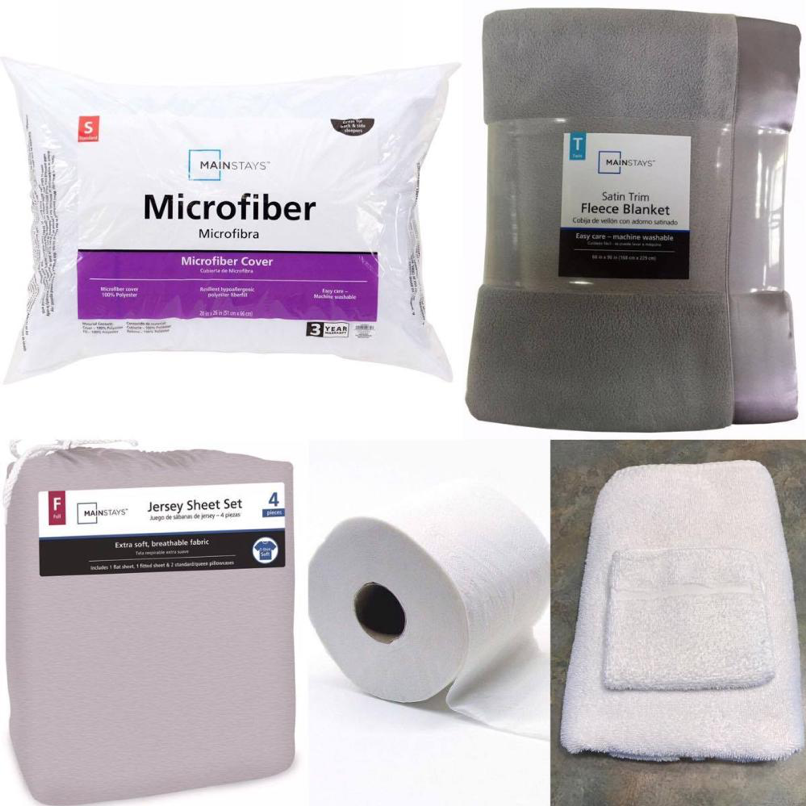 WHY IS ARRIVAL DAY SEVERAL DAYS BEFORE COURSES START?
The expected Fall 2022 Arrival Day is August 15, 2022*. If you arrive on August 15th between 8:00am and 10:00pm at the Memphis, Tennessee airport, we will pick you up and transport you to Oxford, Mississippi free of charge. If you plan on arriving before August 15th, you will need to secure a hotel room near the airport until August 15th or arrange your own transportation to Oxford. If you are planning to live on campus you will need to stay in a hotel until on-campus housing opens on August 15th, if you are living off campus be sure to check when your lease begins. We will arrange our transportation shuttle times based on your flight times that you report in the "post decision" part of your Study Abroad Office application portal. Please enter your arrival information no later than July 15, 2022.
We have orientation sessions, tuberculosis testing, academic advising sessions, activities, and events planned for you prior to classes starting. We have you arrive early to give you extra time to adjust to Oxford and the Ole Miss campus and give you the best possible outcome for registering for courses.
*Our upcoming arrival days are subject to change, and will be finalized in late spring or summer 2022. The Spring 2023 estimated arrival day is January 16, 2023.
CAN I HAVE MORE INFORMATION ABOUT HOUSING?
*It is important to note that you have the freedom to choose where you would like to live during your semester(s) here. We have an on-campus option, as well as several off campus apartment complexes.
Once you apply for our program, you'll receive communication about the housing application deadlines and how to apply. If you choose the
on-campus residence hall
option, you are going to be assigned a roommate who is also a visiting international student. If you choose to live in an
off-campus apartment
, you must make those arrangements on your own.
Please see the Housing Options and Meal Plans webpage for a comparison of the most popular housing options.
CAN I HAVE MORE INFORMATION ABOUT HEALTH INSURANCE?
All incoming international students are required to have adequate health insurance coverage. In order to register for courses, students must present proof of MMR vaccinations before arrival. Also, all international students are required to complete mandatory tuberculosis testing upon arrival in Mississippi.
The International Student Advisor will schedule your campus health center visit to complete tuberculosis testing. When you arrive, you will receive a folder with important information including your health center appointment time. Our students must first participate in tuberculosis testing before you are able to register for classes. We complete tuberculosis testing during Welcome Week in an effort you have you registered for courses as early as possible. After you have completed tuberculosis testing, you will meet with an academic advisor in your field of study who will help you navigate the course registration process. This is all arranged for you before you arrive on campus.
The university health insurance is provided by a company called
United Healthcare
.
Click here
for a link to learn more about student insurance through the University of Mississippi, this page has additional links to United Healthcare's website that will give you more information about coverage.
We automatically enroll our international exchange students in the United Healthcare insurance program unless their university has filled out an insurance exemption request.
The insurance exemption request must be filled out by your home university.
All students from the same university must have the same insurance for the waiver to be accepted.
The health insurance must meet the federal requirements of the J-1 visa.
The health insurance must be submitted at least 30 days prior to the semester for which the waiver is being requested.
Please see the Information about Health Services and Insurance webpage for more information.
DO I NEED TO REGISTER FOR ORIENTATION? NO.
As an international exchange student, you do
not
need to register for orientation.
You also should not pay an orientation fee.
We will plan an orientation program for you as visiting international students. We will arrange appointments for you to complete the mandatory tuberculosis testing at the university Health Center and to participate in academic advising to help select your courses.
Please be aware that someone has arranged these appointments for you and you are expected to be present for these appointments. You are automatically included in the orientation session and we very much look forward to introducing you to all things Ole Miss!
I HAVE QUESTIONS. WHO SHOULD I EMAIL?
Please email exchange@olemiss.edu for all of your questions. If I do not know the answer to something, I would be happy to find out the answer or put you in contact with the appropriate person.
HOW CAN I GET ATHLETICS TICKETS?
You will not be able to purchase student athletics tickets until you have registered for classes. Course registration will happen during Welcome Week. Season tickets may be sold out, but it depends on the year and the season. In Fall 2021, many students were able to purchase season tickets for football! In the spring term baseball and basketball are our most popular campus sports.
If the tickets do sell out, for each sporting event game, there are always students who wish to sell their individual ticket because they cannot make it to the game. It is quite easy for a ticket to be transferred to you. There are a couple of ways for you to buy tickets from students, this is a great question to ask you Global Ambassador if you need help.
WHEN WILL I HAVE TO PAY MY BURSAR ACCOUNT?
Your Bursar Account is where all of your university related charges will be. Your Bursar Account is where your specific charges are, where you accept your scholarship(s), and where you pay your account. This keeps it all in one online place.
There is also the "Bursar Office" at Ole Miss if you prefer to talk to someone or see a hard copy of your account. You do not need to understand your Bursar Account before you arrive. We will help you understand it when you arrive during Welcome Week.
You
will not
pay your bursar account until after you arrive on campus, but should plan to make your payment before October 15, 2022. During orientation, we will go over the scholarships and billing information. You can pay your account in three ways:
Online through your MyOleMiss portal by using an American Visa or Mastercard (Convenience Fee of 2.75%)
Online through FlyWire with your home bank routing number and account number
Cash payments at the Bursar's Office (2nd Floor Martindale Student Services Center) using cash, check, or money order.
You should familiarize yourself with your personal bank's policies in preparation for your semester(s) abroad. Some students are not able to make large payments in one transaction. Plan ahead and schedule your payments if needed. But, again, please do not make a payment until after orientation.
HOW CAN I ACCESS MY OLE MISS EMAIL?
Your Ole Miss email address is listed on your Expected Cost Sheet and Acceptance Letter that is sent with your Acceptance Packet. It is called your WebID and when used as your email, it looks something like mmhall3@go.olemiss.edu.
You have to set up your own password on MyOleMiss. Your password will be the same for your email, MyOleMiss, and Blackboard (used during classes…we will talk about this during orientation). Every couple of months, you will need to reset your password for security purposes.
Your Ole Miss email can be accessed at www.gmail.com, and you enter your full email address and password.
You can access your MyOleMiss account (where final grades are posted, scholarships and billing are posted, classes are registered for, and more!) by going to www.my.olemiss.edu and using your WebID and password. You wouldn't enter the "@go.olemiss.edu" for this username.
DO I NEED TO UPLOAD MY MEDICAL DOCUMENTS?
If you have not already, please upload your medical documents to the Study Abroad Office application portal or email them to exchange@olemiss.edu before July 15, 2022.
WHAT WILL WE DO DURING WELCOME WEEK?
During Welcome Week, we will explain all of the important information about your time at the University of Mississippi. When you arrive, you will receive important information including your health center appointment time, the semester schedule, a campus map, you academic advising appointment, and so much more! In addition, we will have orientation sessions, tuberculosis testing, and academic advising sessions planned for you prior to classes starting.
CAN I TAKE INTENSIVE ENGLISH CLASSES WHILE AT THE UNIVERSITY OF MISSISSIPPI?
Absolutely! Intensive English language courses are offered to all non-native English students. Students who do not have a sufficiently high level of English proficiency may enroll full time in the Intensive English Program. Courses are offered to Study Abroad Office students at the Advanced and Advanced Plus level, and the schedule corresponds with the university's academic calendar. Students may enroll concurrently in Intensive English and academic courses. Intensive English Program courses are credit bearing and will count towards your total credits hours. For more information on language courses, check out the
Intensive English Program
. Registration of these courses will occur during Welcome Week in person, not online.
HOW MUCH MONEY SHOULD I BUDGET FOR MY TIME AT THE UNIVERSITY OF MISSISSIPPI?
Depending on the agreement between your university and the University of Mississippi, you may be responsible for all of your personal expenses including: housing, meals, books, local transportation, special class fees, and personal entertainment or spending money. A document titled "Expected Costs" is included in your Acceptance Packet and explains what fees you should be prepared to pay while at Ole Miss. This document is not a bill, but gives you an idea of the costs you will need to pay. Depending on personal spending habits, your monetary needs will vary.
HOW MANY CREDIT HOURS DO I NEED TO TAKE AND HOW ARE THE UNIVERSITY OF MISSISSIPPI CLASSES SET UP?
While your home institution sets the policy regarding the award of credit for coursework completed on an exchange, you will need to enroll in a minimum of 12 credit hours each semester (6 credit hours each summer term).
You are responsible for knowing your home institution's policies and procedures regarding course requirements. At the University of Mississippi, students are issued a syllabus at the beginning of each course.
The final grade for the course is based on class participation and attendance, daily assignments, tests, papers, class presentations, and examinations. The weight of each task and how it is incorporated into the final overall grade is at the discretion of the professor. All classes are required to hold a final exam, whether it be an in-class test or a paper due during exam week.
HOW DO I GET MY FINAL TRANSCRIPT SENT TO MY UNIVERSITY?
Students studying in the fall semester should expect their UM transcript to arrive at their home university in February. Spring semester and full-year students should expect their UM transcript to arrive at their home university in June.
Official transcripts will be sent to your home institution only if all holds on the student account have been removed and your UM Bursar Account shows a zero balance. Students who would like an additional transcript may purchase one through their MyOleMiss account.
WHERE CAN I FIND MORE INFORMATION ABOUT OLE MISS' RESPONSE TO COVID-19?
The University of Mississippi has a dedicated
Coronavirus Disease 2019
page where you can find more information about the university's response to the global pandemic.
Official University Messages
are posted and statistics related to confirmed cases within our campus community can be found on the
COVID-19 Dashboard
.